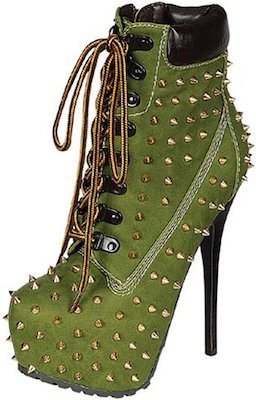 You like heels but not the boring plain kind.
You are in luck as these heels are green and covered in gold colored studs and to give it a more interesting look these shoes look like boots and with that I mean like hiking boots.
So now you can have some amazing looking footwear in witch no animal products are used.
You can get these amazing green shoes in sizes 5.5 – 10 and yes half sizes are available.
Get your Green Studded High Heeled Boots for $19.00