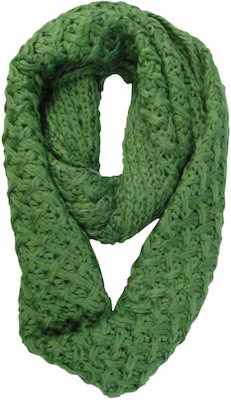 Infinity scarfs are great and this one is great for winter.
The scarf is knitted and made from acrylic making it looks like a wool scarf and be really warm on those cold days.
We show you the green one but this scarf also comes in yellow, navy, black, burgundy, beige, white, red and pink.
The infinity scarf is 10 inch wide and between 26 and 28 inch long making it perfect for over you coat or just by itself.
Get warm when it's cold by wearing a scarf like this.
Get your Green Knit Infinity Scarf for $11.99 and Free Shipping.