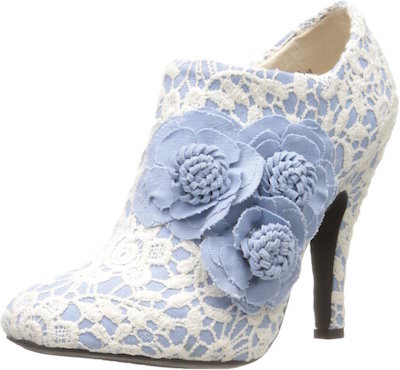 If you like to add some flowers to your footwear then these heels maybe perfect for you.
These pumps come in white and blue or in beige and both have floral lace cover that gives it a fun texture and look and then on top of that there are 3 fabric flowers on the outside to add to the cuteness.
Shoes like this are perfect for a party or maybe even for a bride mates outfit but nobody says you can't wear these shoes everyday.
You can get these floral heels in a wide range of sizes going from 6 – 10.
Get your Floral And Lace Pumps for $54.95