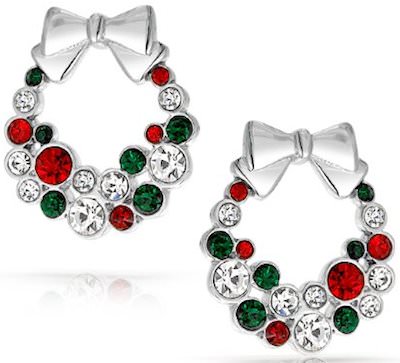 What kind of jewelry do you wear for Christmas?
Of course you can use you normal jewelry but if you look at these earrings above you know that something special like this could be great fun to.
These silver plated earrings look like Christmas wreaths with a silver bow and clear, red and green crystals.
Jewelry like this you only wear a couple of days a year and for those occasions these earrings will look stunning in your ears.
Christmas will be a success if you wear fun earrings like these.
Get your Christmas Wreath Bow Earrings for $12.99
Other Christmas things you may like: