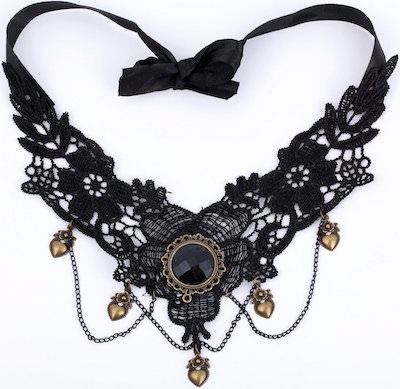 If you want a piece of neck jewelry that is a lot more elaborate then a simple gold necklace then this could be for you.
This black chocker necklace has flowers, chain, coper toned hearts and a black gem stone. And all that is simple closed with a bow on the back.
Just imagine wearing this elaborate piece with a nice dress, it will get a lot of attention for sure.
Get your Black Heart Drop Chocker Necklace for $3.17 and Free Shipping.