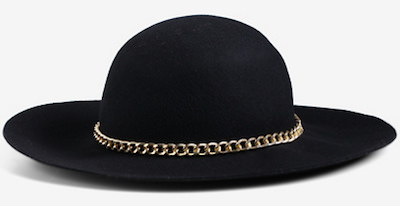 This black women's hat is perfect with so many outfits.
The black floppy hat has a gold chain around the dome so that it brings some style and shape to the design of the hat.
And a black hat like this is great for almost any time of the year. In summer it can keep the sun out of your eyes and in fall it can make sure those leaves stay out of you face and in all seasons it is just the perfect accessory with your amazing outfits.
Get your Black Floppy Hat With Gold Chain for $29.50