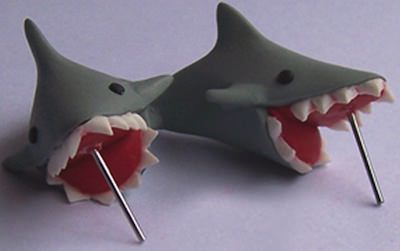 If sharks are you kind of animal then you are gone love these earrings.
These earrings look like little sharks and they have their mouth open. And when you wear the shark earrings it looks like you have a biting shark hanging on your ear.
It's a fun earring to wear socially and I am sure that people are gone do a double take when they notice them in your ears.
Get your Biting Shark Earrings for $7.00 and Free Shipping.