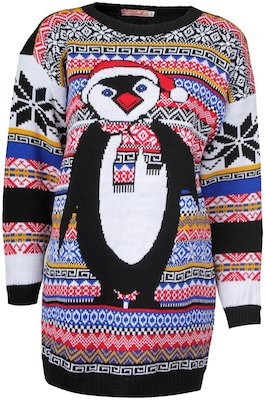 If ugly and penguins are your thing for Christmas then this Christmas sweater will be perfect.
The sweater is available in two colors a blue (the one on the picture) and an orange but both show a way to busy pattern and a big penguin.
Yes this sweater looks really festive and I guess it is perfect for a Christmas party but you have to admit that it is pretty ugly.
The penguin Christmas is available in a nice range of sizes to make it perfectly fitting for your Christmas.
Get your Aztec Penguin Ugly Christmas sweater for $18.00
Other Christmas things you may like: