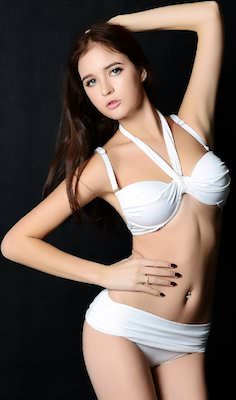 If you are looking for that perfect bikini for you beach vacation then you have to see this one.
This bikini comes in white and black and as a wrap around theme and extra straps for the top.
The bikini top is the push up kind and is padded to.
You can get these sexy bikini's in a range of sizes to make it fit you perfectly.
Get your Padded Push Up Wrap Bikini for $12.45 and Free Shipping.
Other bathing suits you may like: