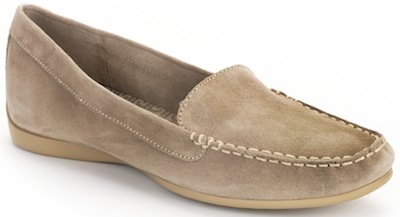 A pair of shoes that go with almost anything that is what the Rockport Demisa Plain Moc shoes are.
They look stylish and are super comfortable and the suede give it the look you hoped for.
And Rockport shoes bring you the quality you deserve from your shoes.
You can get these Demisa Plain Moc shoes in size 5 to 11 and they come in a range of colors.
Get your Rockport Demisa Plain Moc for $79.99