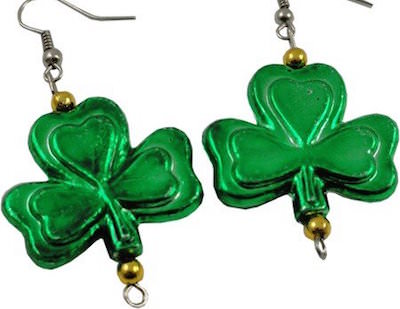 If you like to party on St Patrick's Day then you want to wear at least something green.
And these shamrock earrings are a perfect start.
These dangle earrings have big green metallic shamrocks that really stand out nicely.
Yes this St Patrick's Day jewelry may not be perfect for many occasions but it is perfect for being Irish that one day a year.
Get your St Patrick's Day Shamrock Earrings for $1.79