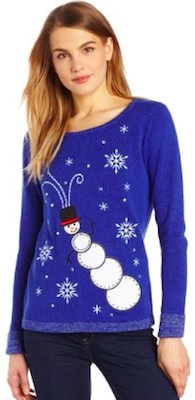 Christmas is the one time a year that you are allowed to wear an ugly sweater.
And this ugly Christmas sweater is blue and has sparkles, snow and a huge snowman on it.
This blue women's sweater is made from 100% cotton and could look great on you.
You can get this Christmas sweater in sizes Small – Extra Large.