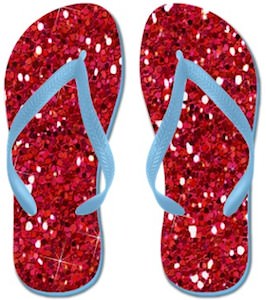 Of course your feet need some sparkle and these flip flops do exactly that.
These women's flip flops have a footbed that has red glitter details but they are just flat so that they are nice and comfortable.
You can get a different color strap and sole to make it fit closer to your wishes.
And these red glitter flip flops are perfect for almost any task for a walk down the street to a day at the beach and for the beach it is good to know that these flip flops are water proof.
Get your Red Glitter Flip Flops for $17.99