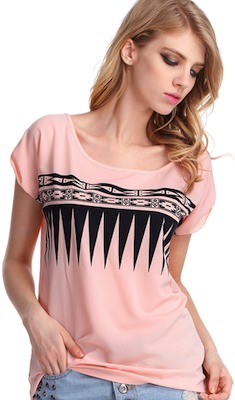 This women's t-shirt is has a wide round neck and comes in a soft pink color.
And the front of this pink t-shirt  has a kind of sawtooth print on it witch makes it fun and playful.
A shirt like this is a great addition to anyone's closet as it is a piece you can combine with lots of other pieces in your collection.
Get your Pink Sawtooth T-Shirt for $18.99 and Free Shipping.