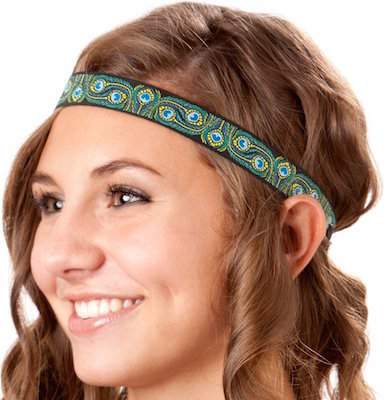 Sick of hair in your eyes?
Or maybe you just want an extra accent around you head an headband is the solution and can look nice to.
Like this headband that is black with a peacock feather print on it to add some green to your hair.
And this peacock hairband is adjustable in size to give it the perfect fit around you head.
Stop worrying about your hair with a nice band like this.
Get your Peacock Print Headband for $10.99