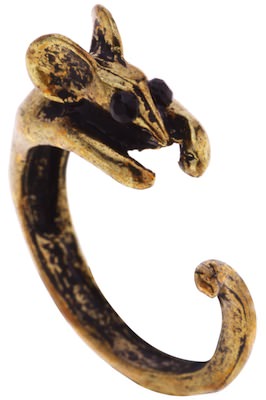 Mice are such a cute animals and if you are not afraid of them then why not get a ring shaped like one?
This copper toned ring is open design making it possible to fit it.
The mouse has his head with big ears and his front paws on one side and his tail end on the other.
A great ring for anytime and I am sure that lots of people will love the mouse ring.
Get your Mouse Shaped Ring for $10.99 and Free Shipping.