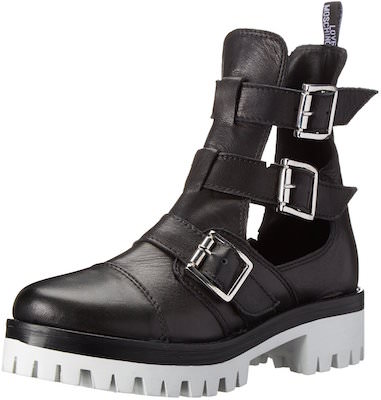 OK so you like shoes that looks a bit like combat boots but they do get so warm and are often not really sexy looking.
But now there is this women's boot by Love Moschino that is black and have fun straps with buckles but also bit cutouts on the sides showing off you heel and making them less hot in summer.
These black boots also have a grey rubber sole to add to the design.
You can get this women's combat boots in sizes 6 – 11.
Get your Love Moschino Women's Combat Boots With Cutouts for $395.00 and Free Shipping.