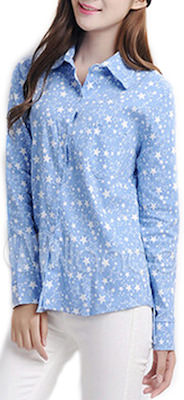 Shirts are a great way to dress up a little bit without going over the top.
Plain shirts are boring so why not have a look at this light blue shirt that is covered in white stars in various sizes.
A shirt like this is easy to combine with some nice pants or skirt and you are all set for another day out.
This blue shirt has long sleeves and is button down and made from cotton.
Get your Light Blue Stars Shirt for $13.99