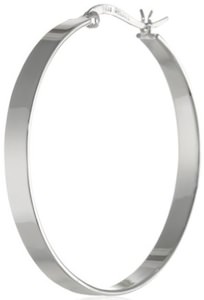 Hoop earrings are great but often they are just round but these hoops are flat.
And these sterling silver hoop earrings come in 3 dimensions. You can get these cool earrings in 0.8, 1.1 and 1.6 inch.
Now finally you can get some silver earrings that are hoops but flat giving them the special look that just looks great and different.
And there is always a reason to get yourself some jewelry so why not check these hoops out.
Get your Flat Silver Hoop Earrings for $31.48