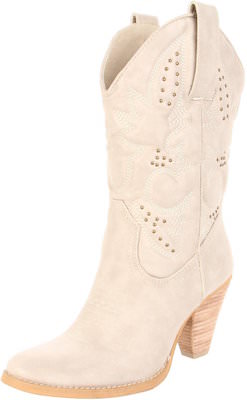 If you like to feel like a cowgirl then you of course want some fun boots to make you outfit work.
How about these Denver boots that come in many colors from off white (in the picture) to pink, black, brown, green, blue and many more.
These women's boots have 3 inch heel and come in women's sizes 6 – 10.
Summer would be a great time for these boots as they would work great with a denim skirt of a fun dress but with jeans they work great to.
Get your Denver Style Women's Boots for $63.00