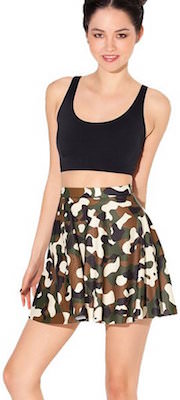 Looking for a fun skirt for summer?
How about one that has a camo print?
This camouflage skirt is short and has a pleated cut to be fun and cute and ready for summer.
This women's skirt comes in sizes Small, Medium and Large and will look great with many outfits.
Get your Camouflage Mini Skirt for $17.00 and Free Shipping.