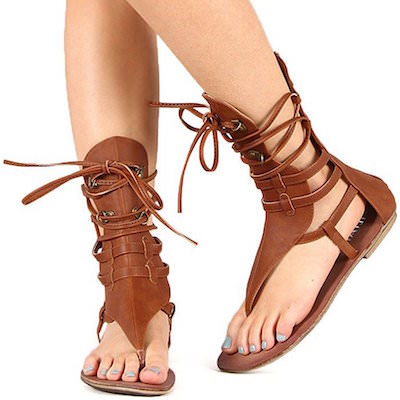 If you are looking for some brown sandals that looks fun then maybe these gladiator style sandals are just what you need.
These sandals are made from man made materials and look like leather.
Worried about putting them on? There is no need to as the back has a zipper so no need to do the straps every time you put them on .
You can get these women's sandals in sizes 7.5 – 11.
Get your Brown Gladiator Sandals for $34.90