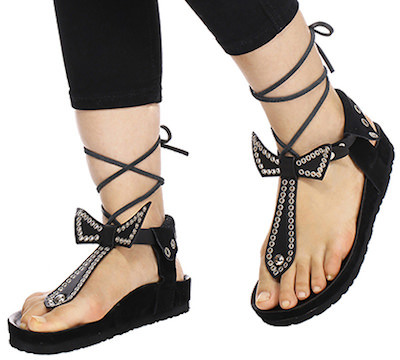 There you have fun and comfortable footwear for summer.
These black sandals will look stunning with almost anything casual or semi formal.
And these sandals are black with many round silver details all over the shoe and there is even a lace running up the leg to add a fun detail.
You just have to admire these sandals from all angels so click on the picture to do so.
And of course these black shoes come in a wide range of women's sizes.
Get your Black T Shaped Sandals for $41.99 and Free Shipping.