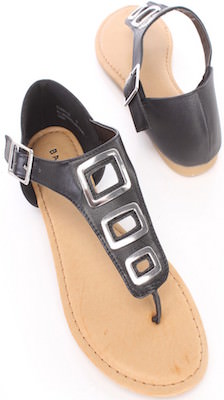 Summer is the time the toes come out and these black sandals can quickly become your favorite footwear for summer.
The women's sandals have a black faux leather back and top with chrome cutout buckles and they are toe sandals so that all your toes will get a tan.
Forget about boots and socks go for something fun and airy like these black sandals that everyone will love.
Get your Black Sandals With Chrome Buckle for $12.99