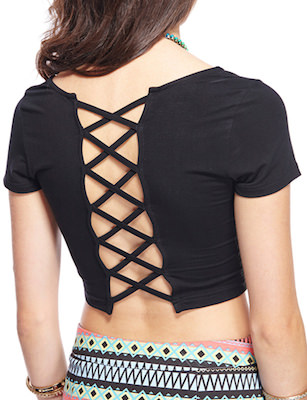 You can get shirts and tops in all kind of shapes and designs but this one is special.
The black top is just plain black on the front and keeps the midriff exposed and then on the back it has a crisscross cutout pattern that makes your spine stand out nicely.
A top like this is great for summer and a party and yes people will admire the back design and if they only watch the front then they don't know what the fuss is about.
Click on the picture above to see the front and different angels of this black top.
Get your Black Crisscross Cutout Top for $17.99 and Free Shipping.