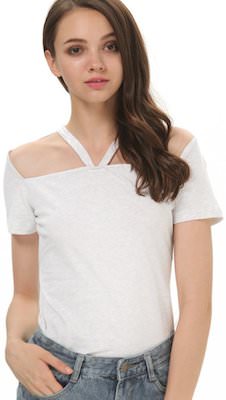 This women's t-shirt is fun.
It's just a white t-shirt that comes in many sizes but that is not all.
The shoulder part has big cutouts to show some skin and even has some straps connected to the design.
Just imagine wearing this t-shirt with jeans or with a more formal skirt.
This t-shirt is fun and easy to combine with other piece of clothing.
Get your White Cut Out T-Shirt for $12.67