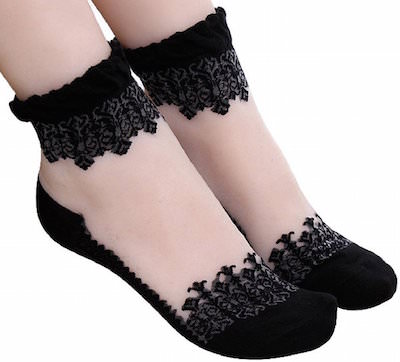 When you where cute shoes on a cool day then you deserve some cute socks to go with it.
These socks could be perfect.
The socks are mainly transparent but have like a lacy design on the top bottom and toes. This way even your socks make you outfit look better.
And these lace socks come in black, white, pink, purple, khaki and blue so that you can match them with your outfit and shoes.
Get your Transparent And Lace Socks for $2.20