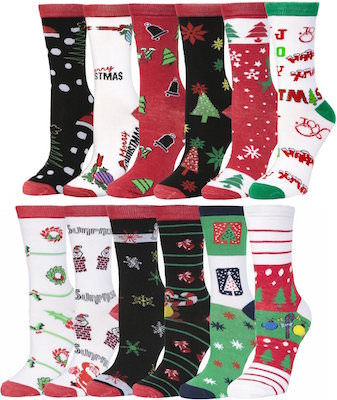 If you like Christmas a lot then you need to take a close look at this amazing set of 12 pairs of Christmas socks.
These women's socks will make it easy for you to wear clean Christmas socks the while season long.
12 different Christmas designs can be found on the socks and yes that includes Christmas trees, candy canes and many other typical Christmas themes.
And these women's socks are made to last so that you can enjoy them for years to come. These Christmas socks fit women's size 9-11.
Get your Christmas Socks 12 Assorted Pairs for $31.99
Other Christmas things you may like: