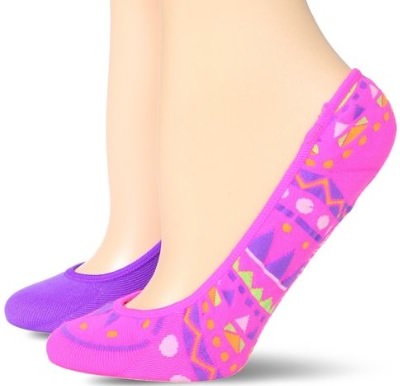 Summer is the time of year you don't want to see you socks sticking out of you shoes and that is why you want some footie socks.
And now there are these  socks that comes in a pack of two one in pink and one in purple with a fun design on it.
Nobody has to see the socks but you still know they are there and that they are cute. Socks make wearing shoes more comfortable so why not give these tiny socks a try?
Get your Pink And Purple Footie Socks (2 pack) for $3.87