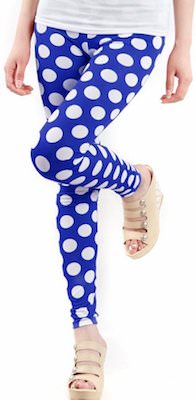 Do you like dots on your leggings?
If you do then these polka dots will be perfect. On these leggings you will find many big dots they simply are all over the place.
And these leggings come in 3 colors blue and black both with white dots and white with black dots.
So if dots are your thing then click on the picture to see how the other colors work out.
Get your Big Polka Dot Leggings for $10.99 and Free Shipping.