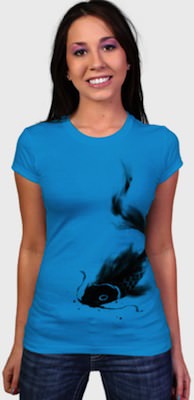 A fun t-shirt should be part of you clothing collection and this koi t-shirt could be one of them.
On this t-shirt you can see a big koi fish and he seems to be disappearing into the background and that makes this t-shirt really stand out.
This koi wash t-shirt comes is available in a wide selection of colors and comes in sizes S – XL.
And this women's t-shirt is made from 100% premium quality cotton.
Get your Koi Wash T-Shirt for $24.00
NOW get 10% off this product code STYLE10