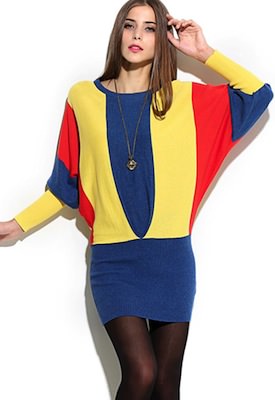 This dress shows a great design with long sleeves that kind a look like wings.
The dress main color is blue but it has yellow and red patches to make it pop.
On the back the design is the same as the front to become extra fun.
Get your Winged Blocked Dress for $54.99 and Free Shipping.
Other dresses you may like: