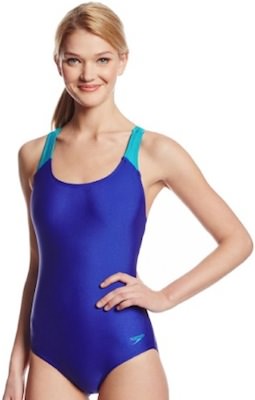 If you are looking for an amazing looking swimsuit that also offers quality and comfort then this Speedo swimsuit can be the one.
Speedo of course is know for it's amazing swimwear and this one piece swimsuit is a great piece to wear to the pool or beach.
The bathing suit has two colors blue. A darker blue for the fabric and a lighter one for the straps.
And this swimsuit has the ultra back meaning that it has a big exposure for that back making it lighter and of course you get more tanned at the beach.
This Speedo swimsuit comes in sizes 6 – 18 and is also available in different color combinations.
Get your Speedo Blue Contrast Straps Swimsuit for $37.24
Other bathing suits you may like: