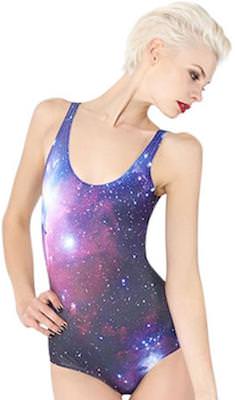 Looking for the special one piece bathing suit that is not just plain one color?
How about one that bring the whole galaxy to you.
This purple swimsuit shows many stars and planets all over the bathing suit and that definitely looks way more fun then just plain black.
Show you love of stars while you are at the beach or pool by wearing this swimwear.
Get your Purple Galaxy One Piece Bathing Suit for $16.99
Other bathing suits you may like: