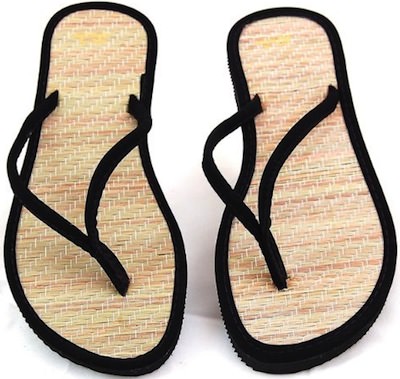 Why go for all plastic flip flops if you can get something more natural and fun.
These women's flip flops have a bamboo foot bed witch makes it look fun with a colored trip and plastic sole.
You can get the trip in a whole range of colors, black, white, red, yellow, gold and more.
And these bamboo flip flops come in sizes 5 – 11 for the perfect fit.
Get your Bamboo Flip Flops for $3.99