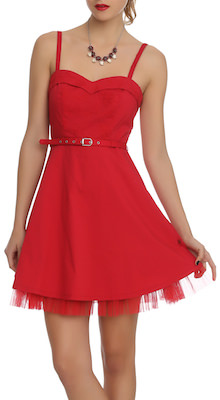 This red dress will make people look but only to admire how amazing it looks on you.
This dress has a belted waist and adjustable straps to make it fit your like a tailored item and has a zipper on the back.
On the bottom has a tulle trim lining to give it just that little bit more and that will make this dress be an even better buy.
This red dress comes in sizes X-Small – X-Large and should be checked out as it just looks stunning.
Get your Royal Red Dress for $37.13
Other dresses you may like: