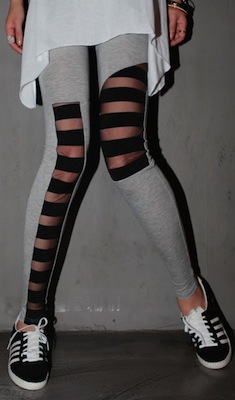 Have a difficult time choosing between leggings or stockings?
Why not do both with these leggings you get a bit of both worlds. The legging is mainly a grey cotton (also available in black) but on the front parts of the legs look like a striped stockings and that gives you the combination of both.
It sure looks different but it also looks great. It can work with lots of cloths.
Click on the picture above to see more examples of these leggings.
Get your Grey And Black Striped Leggings for $19.25