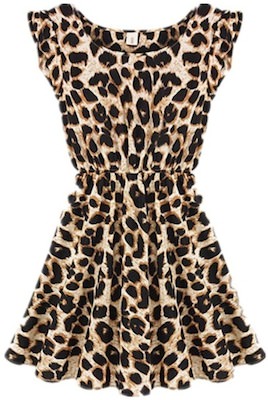 If animal prints are your thing then you should check out this fun dress.
This dress leopard print dress shows it's spots and you can wear them.
This slim fit dress has a crew neck and a high waist. And this leopard print dress is short and fall above the knee.
This is a linen dress that is available in sizes Medium, Large and XLarge.
Get your Leopard Print Dress for $5.11