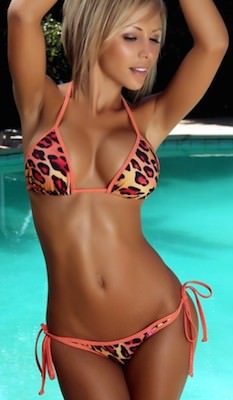 If animal prints are you thing then of course why not have a bathing suit that has a fun print like that on it to.
This is a leopard print bikini with the animal print all over it and some orange straps to keep it all together.
Now you can just bring the animal in your to the pool and beach and enjoy the sunshine.
Get your Leopard Print Bikini for $14.99
Other bathing suits you may like: