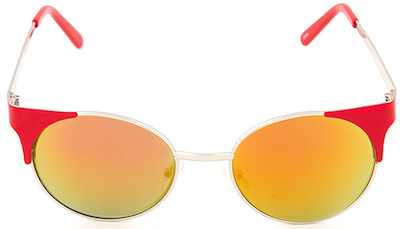 Are you looking for the fun pair of shades that will protect you from the sun and look fun and cool at the same time?
These women's sunglasses have a lacquered and metallic frame with fun red wings and tips and then there are mirrored lenses to make them even more fun.
And yes these fun shades protect your from UV rays and make your eyes hurt less on the bright sunny days.
Get your Red Winged Shades for $9.99