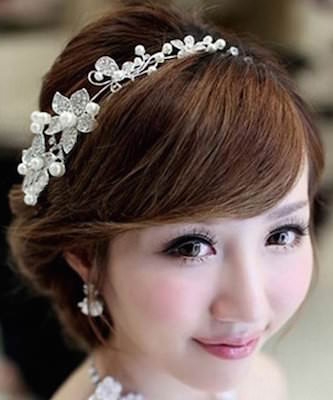 If you are looking for a nice hair piece for with that stunning dress then how about this one?
This headband has silver tone flower on it and pearls and just imagine that in your hair while wearing a wedding dress or   a long evening dress.
And that beauty doesn't have to cost much is a fact here to as at less then 5 dollars you hair can look special and amazing.
Get your Silver Tone Flower And Pearls Headband for $2.66 and Free Shipping.