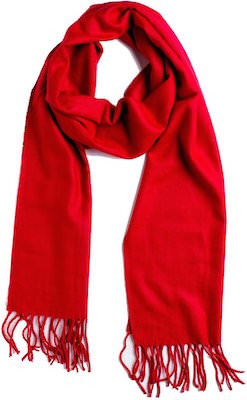 When the weather gets cold you want a nice winter scarf to keep you warm and of course it needs to look good with the coat you are wearing.
This red scarf may not look like your coat at all but that makes it look different and makes it stand out a bit.
This scarf is super soft it really feels like a cashmere scarf.
At 70 x 12 inch this scarf is the perfect size to keep you warm and the 3 inch fringes are just a fun detail.
Get your Red Cashmere Feel Winter Scarf for $14.99