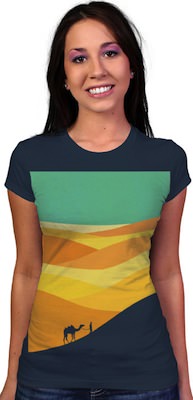 This t-shirt shows a big dessert that seem to never end.
And even then base color of the t-shirt becomes part of the scenery.
You can get this desert t-shirt in a range of colors and sizes Small – XLarge.
This 100% cotton shirt is even available in a men's version.
Get your Land Of Nowhere T-Shirt for $24.00
NOW get 10% off this product code STYLE10